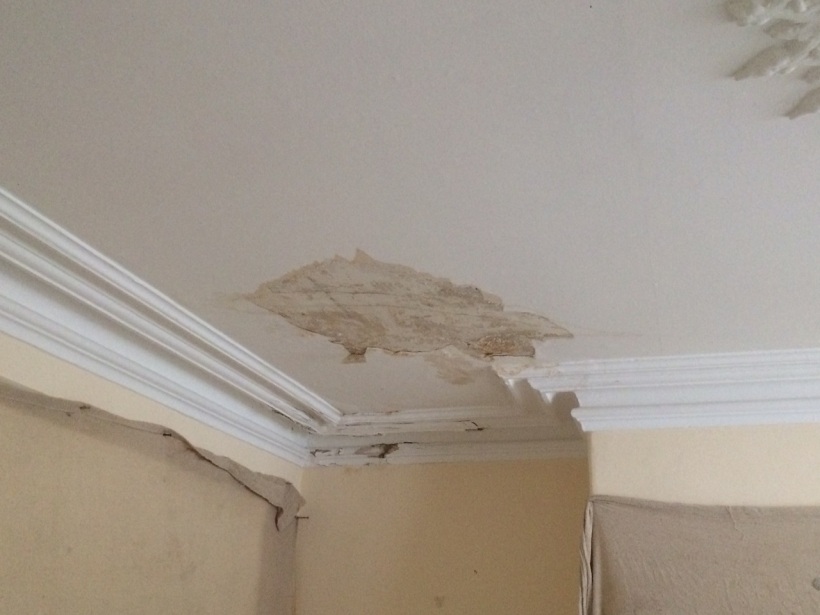 Do you have a dangerously sagging ceiling and worry about sagging ceiling repair costs? How much does it cost to replace a ceiling? Is your ceiling covered in cracks? Has the structural movement of your house caused you to need your ceiling replaced? These are all too common and it is natural to be concerned when you are faced with the prospect of a ceiling replacement Perth. The average cost to replace ceiling Perth can be in excess of $50 per hour with many hours often taken to complete the job. Factors of ceiling replacement cost such as the ceiling dimension, the type of damage, the materials needed, any connecting or mouldings required, and the type of finishing all play a part and that is why so many people think they can simply patch up the job themselves or paint over the cracks and save themselves the cost to replace ceiling Perth. Contact our professional team for more detailed ceiling replacement costs.
Unfortunately, this is actually not the best solution to the problem, not least because it is highly unsafe if you are not qualified and experienced. Additionally, if you do have large cracks it can usually mean that there is something much larger that will need immediate attention and need to be dealt with by people who know what they are doing and can guarantee a professional result.
Replacing ceiling plasterboard or replacing drop ceiling is not something that we push on to you if we feel that your ceiling can be repaired for instance. Our ethics and respect for our customers are what have given us an enviable reputation.
Sagging Ceiling Repair Cost
No matter what the type or size of the issue, you can be sure that here at All Ceiling Repairs, we will be on hand to answer any questions or concerns about sagging ceiling repair costs. We will come to your home and carry out a full and detailed assessment of what has happened to your ceiling and will happily talk you through and offer free advice and information to help you make an informed and right decision.
How Much Does It Cost to Replace Ceiling in Perth
The cost to replace ceiling Perth is a leading factor, we know that, but our prices are incredibly competitive and we aim to give you the maximum value for your money. Unlike other companies that may charge higher fees but use sub-standard materials, we pride ourselves on our integrity and the trust you place in us. That is why we use high-quality materials and Gyprock plasterboard, which is our preferred brand due to its high durability and quality. We will also safely remove your old ceiling, work carefully around windows, and doors and clean up as we go along. Our workmanship is at an outstanding level. We guarantee you get the best ceiling replacement cost in Perth.